Geoscientific Mapping of the Ocean Realm : GeoMORe - Marine data (version Octobre 2022)
AIDEZ-NOUS A ENRICHIR NOTRE SITE !
Le projet GeoMORe vise à soutenir et à promouvoir l'utilisation des données marines pour la science et la société, et à favoriser les travaux et projets interdisciplinaires en sciences marines.
Les données et informations sur les fonds océaniques sont dispersées, souvent inaccessibles, rarement compatibles et souvent utilisables uniquement pour les initiés. La Décennie des Nations Unies pour les sciences océaniques vient de commencer (2021 – 2030) et l'objectif de développement durable des Nations Unies n°14, visant à conserver et à utiliser durablement les océans, les mers et les ressources marines pour le développement durable, est en vigueur depuis 2015.
Ce site Web est mis en place conjointement par la sous-commission CCGM des fonds océaniques et l'IUGS. Il vise à soutenir ces objectifs des Nations Unies et à aider concrètement les scientifiques à faire leur travail, en mettant à disposition des sources et des liens via un hub central de GeoMORe.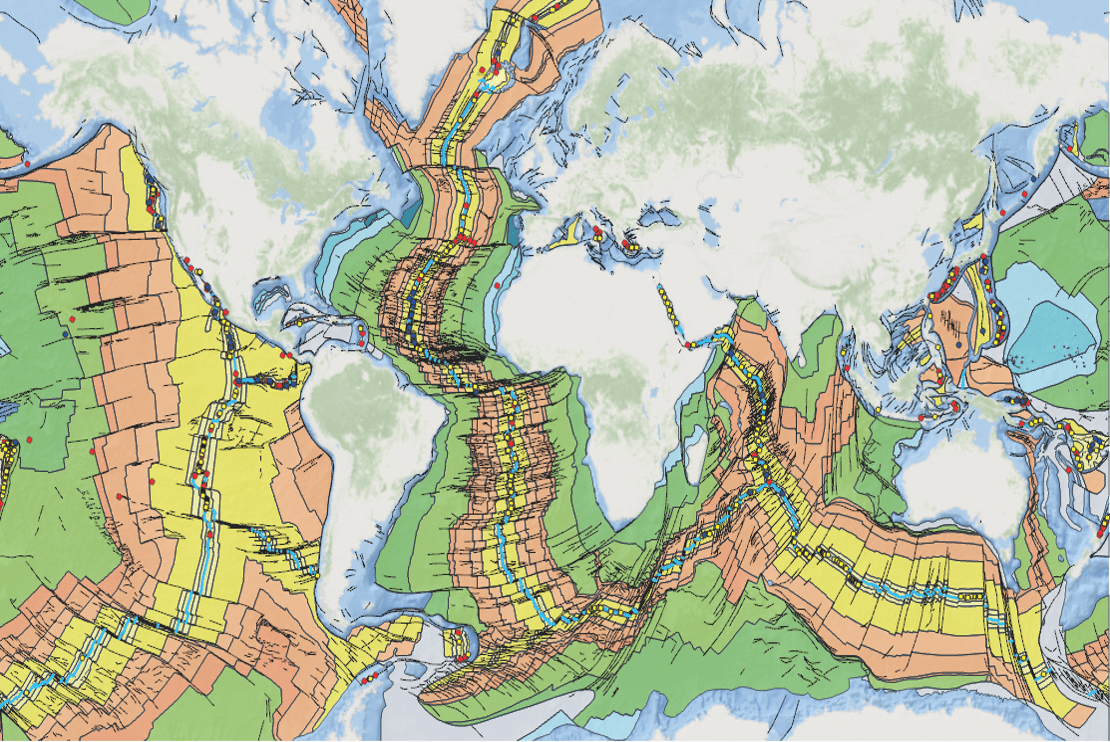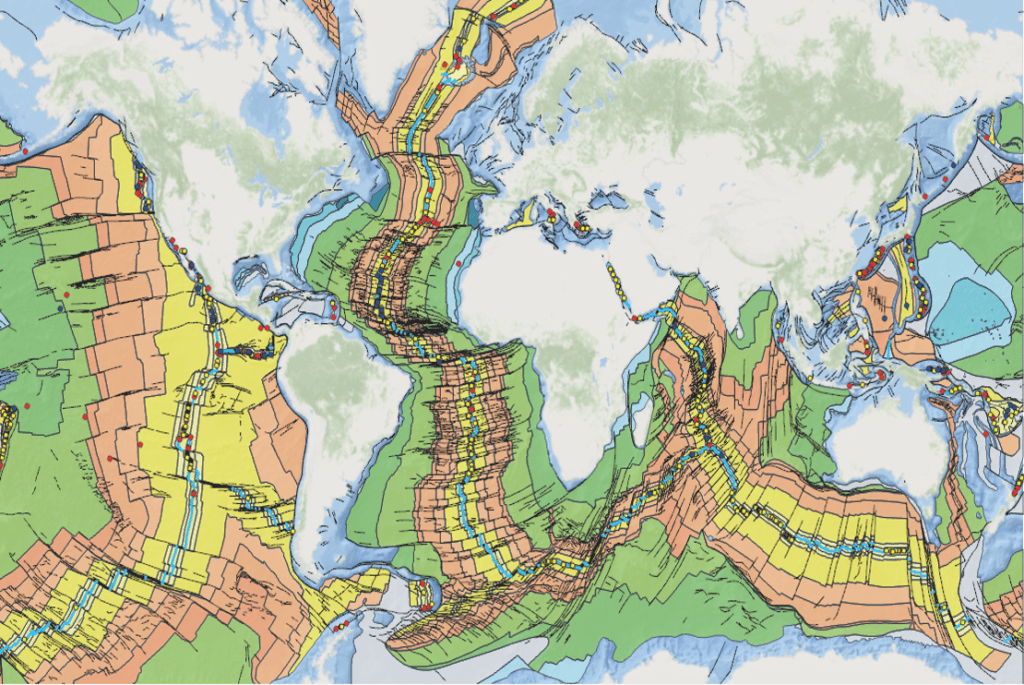 Dans un premier temps, nous compilons et proposons des liens vers des données off-shore disponibles, issues d'investigations/campagnes de cartographie géologiques, géophysiques, géochimiques et géobiologiques (brutes et interprétées).
Dans un second temps, vous trouverez des liens vers les classifications, nomenclatures et normes existantes (caractéristiques océaniques, acquisitions d'échantillons, analyses, etc.) nécessaires pour décrire la carte des caractéristiques cartographiées du fond de l'océan. Plus d'information ici.
Dans un troisième temps, vous trouverez des liens vers d'autres systèmes d'informations/hubs tels que OBIS (Ocean Biological Information System, IOC), EPOS et le travail de CGI et DDE seront fournis.

Enfin, nous vous invitons à nous aider à rendre les données géoscientifiques marines accessibles, et à accueillir vos références de sources de données pour les données marines régionales, nationales ou internationales.


Raw and processed data
Interpreted data and maps
Comprehensive data
Raw and processed data
Interpreted data and maps
Comprehensive data
Initiateurs du projet:
Kristine Asch: BGR, Allemagne

Manuel Pubellier, CCGM, ENS, CNRS, France
Hiroshi Kitazato, IUGS, Tokyo University of Marine Science and Technology (TUMSAT), Japon
Javier Escartin, CCGM, ENS, IPG-Paris, France
Implémentation : Camille François, CCGM
Organisation mère: Commission de la Carte Géologique du Monde, France