The Geological Map of the World at 1:5M scale aims to correlate the digital geological maps of each continent and ocean, which have, for historical reasons, different legends, stratigraphic cuts, and databases.
The actors of the project, both at the CGMW and at the CAGS, are working on the construction of a uniform and homogeneous digital geological map at the scale of 1:5 M, which will become the access portal to the other geological data compiled within the DDE (Deep-time Digital Earth).
The DDE Geological Mapping Group (GMG) is spearheading the World 1:5M project to contribute to the development of the DDE database systems.
The necessity and urgency for the global community in Earth Sciences to have a digital geological map of world is considerable since it does not exist at a convenient working scale.
The World 5M project aims at establishing a correlation of the world geological continental maps and oceanic structural maps, all digital. It is jointly supported by the CGMW, IUGS Big Science Program DDE and Chinese Academy of Geological Sciences (CAGS).
The project involves the construction of a uniform and seamless digital geological map of the world at a scale 1:5M and its complete database (Figure 1), which might be used as a portal or an entry point to access other geological data of the Deep-time Digital Earth (DDE) initiative.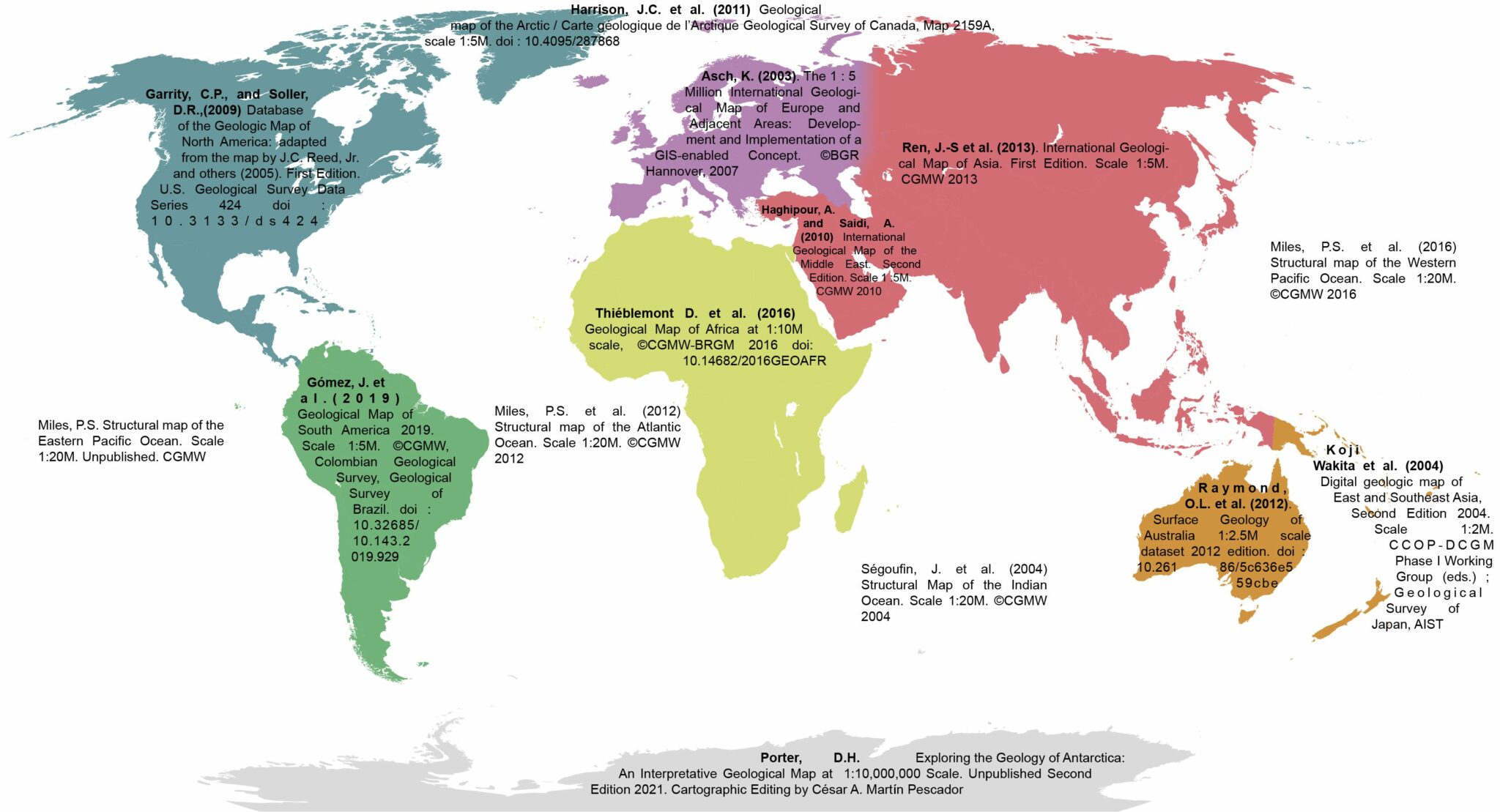 The World 5M integrates 8 continental geological maps and 4 oceanic structural maps at a scale 1:5M which have been produced under supervision of the Commission for the Geological Map of the World (CGMW) over the past 20 years.
The main steps include to establish a new standardized legend and adequate metadata for the database, correlate, harmonize stratigraphic cuts and edit map boundaries. Within a 2 year-project framework, high resolution datasets (stratigraphy, structures…) have been harmonized and all continents and oceans are now fully seamless.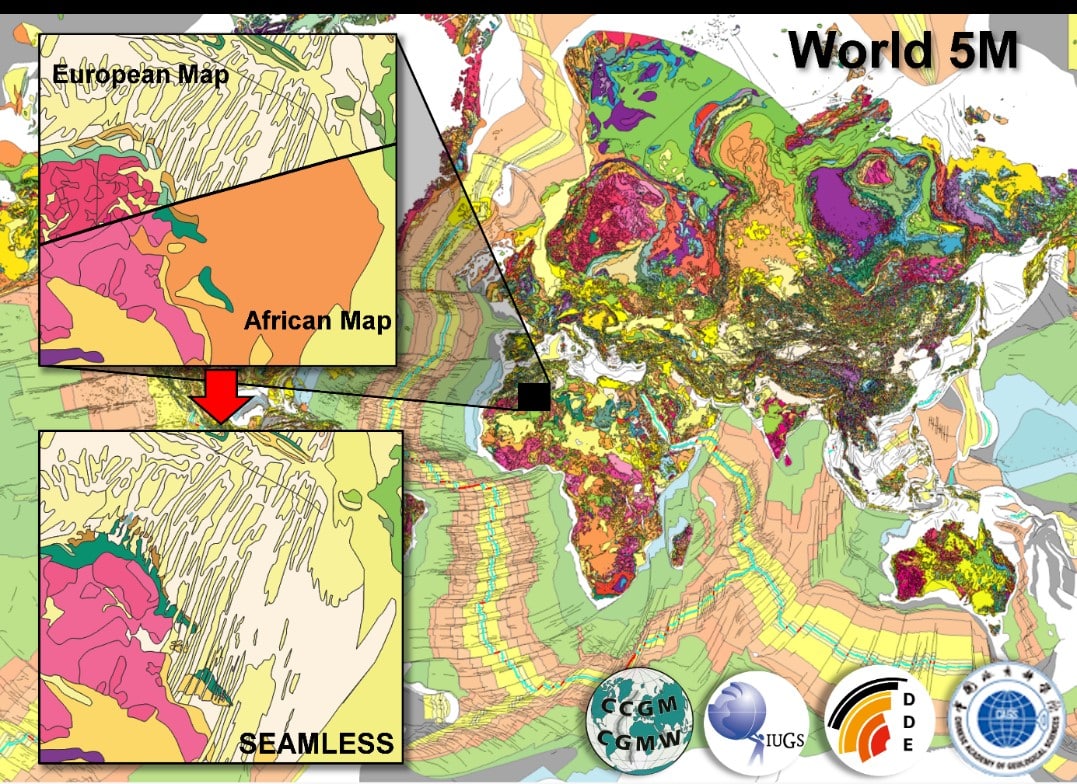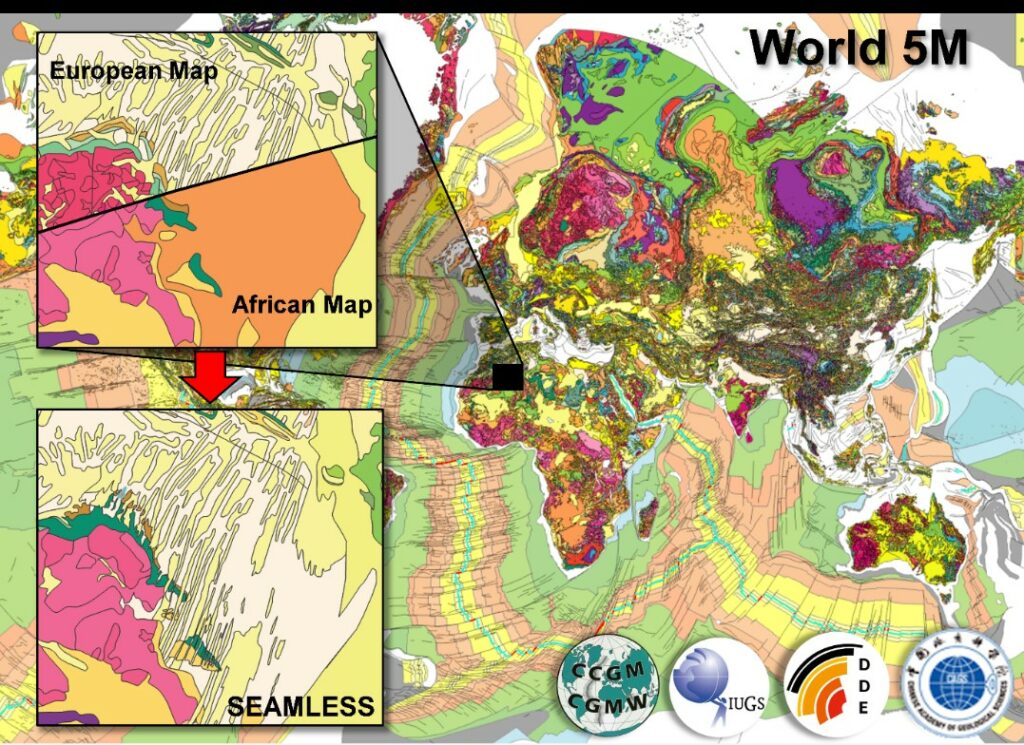 This is the result after harmonization. All the polygons representing are color coded using the age of the rocks as varying attribute. What you see here is more than 180k polygons modeling the geology of the world.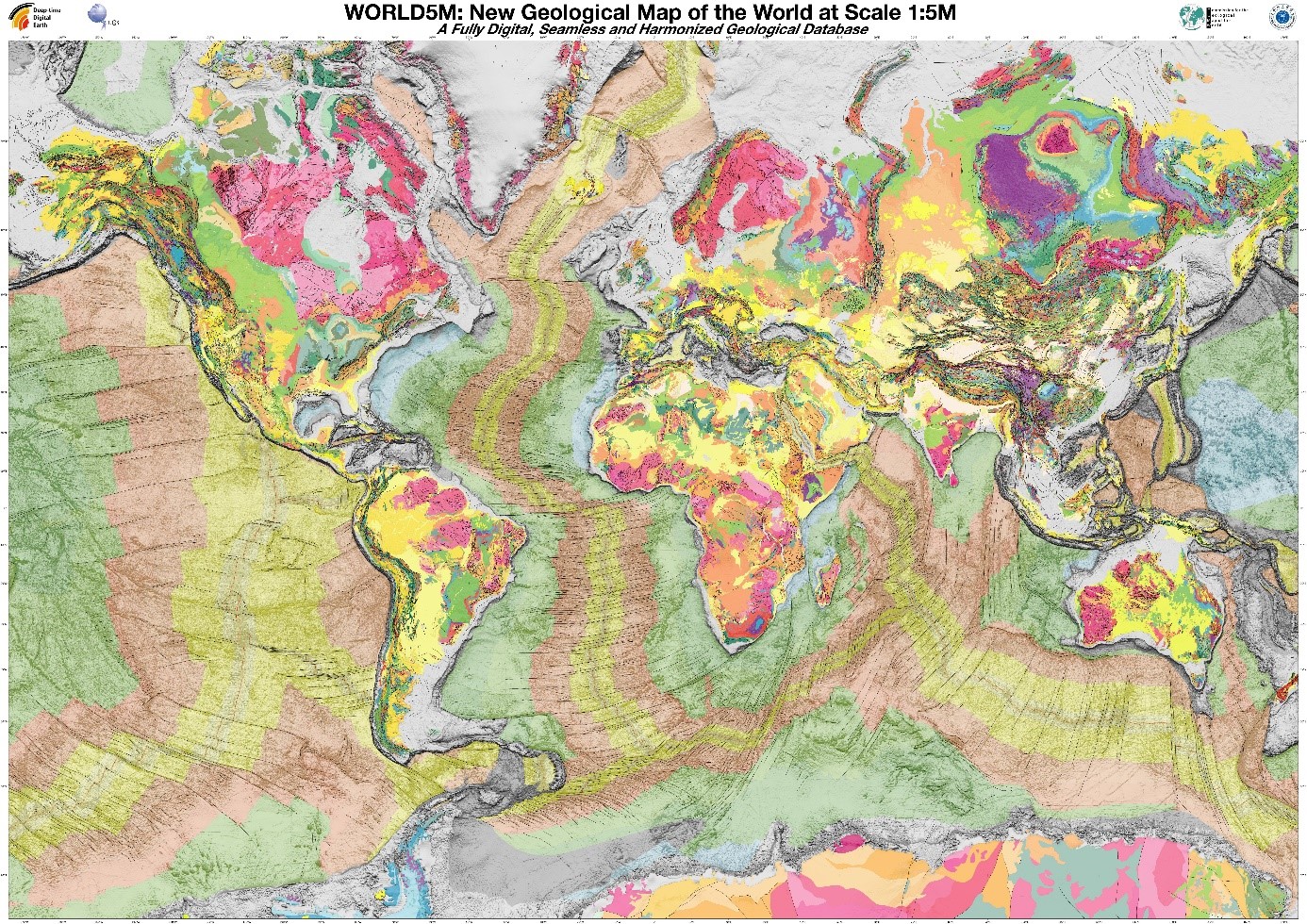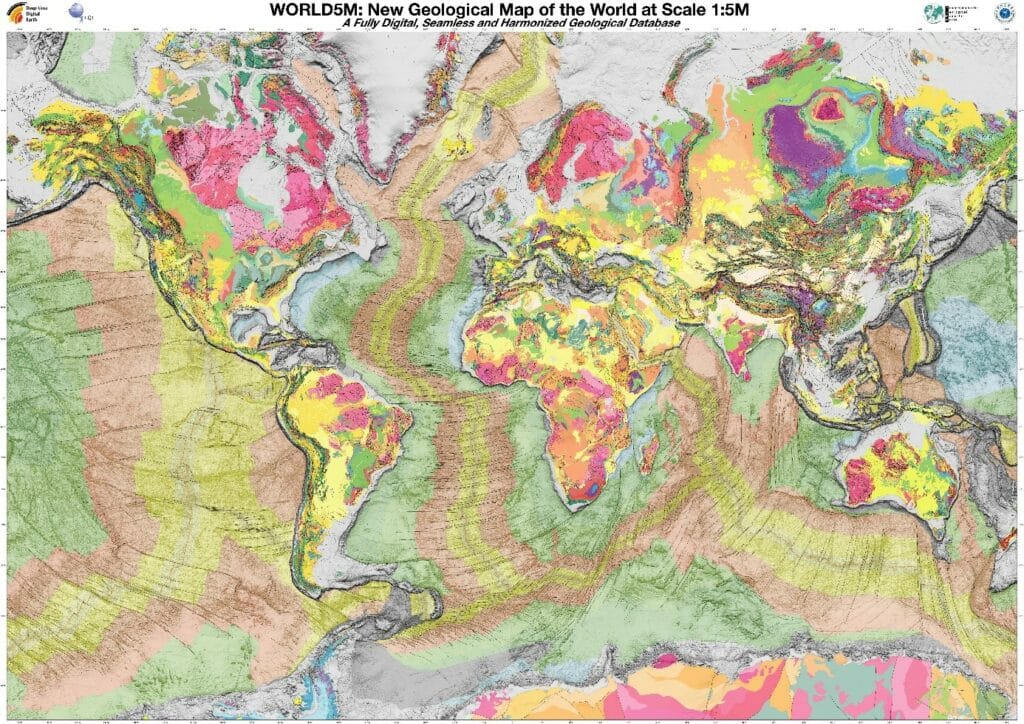 The map will soon be published on the Deep-time Digital Earth (DDE) geological data portal. At the moment a Beta version is available on https://globallayer.deep-time.org/
To cite the project: Sautter, B., Song, Y., Pubellier, M., Zhenhan, W., Yang, X., Li, W. (2022). The World 5M : Geological Map of the World at scale 1 :5M. © CGMW, CAGS, DDE
Geological Map Team 1/5M :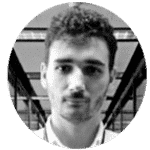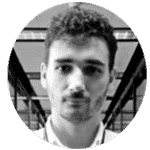 Geological expert (CCGM)
Benjamin Sautter
Research areas: Structural Geology, Tectonics, Geological Mapping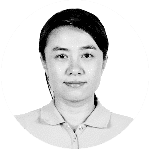 Geomatics/ArcGIS expert
Yang Song
Research areas: Structural Modelling, Seismic Interpretation and Geological Mapping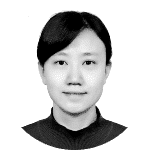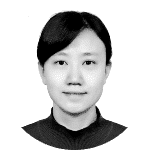 Director of the International Cooperation Division (CAGS)
Wei Li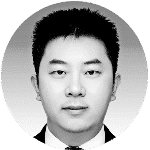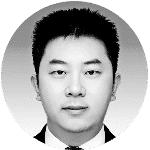 Geomatics/database expert
Xingchen Yang
Research area: Geological mapping and geological database.